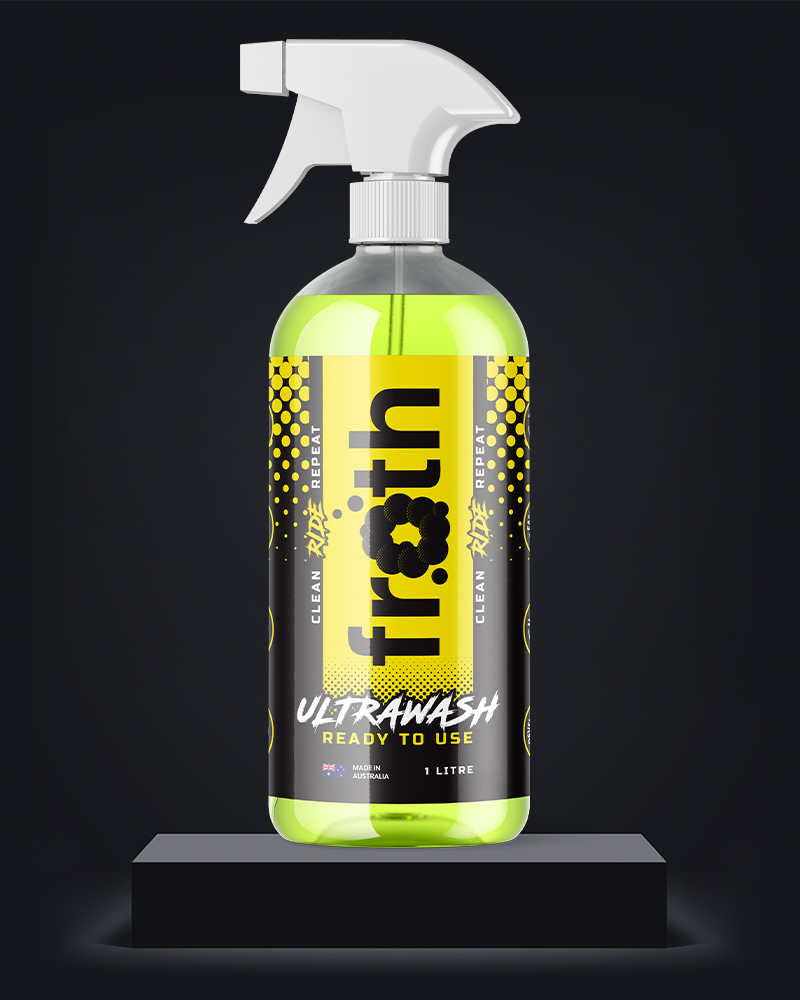 FROTH cleaning solution is designed for exterior use on motorcycles, ATVs, dirt bikes, cars, trucks, bicycles and more. Specially formulated to quickly penetrate heavy dirt and mud. Safely applies to aluminum, anodized parts, plastic, rubber, and more without etching, fading, or discoloring surfaces.
+ Safe on all parts and surfaces including carbon fiber.
+ Will not harm seals, cables, brake pads or rotors.
+ Safe on anodized metal.
"No rider or mechanic enjoys
washing
bikes. Having a product that makes the
process
faster
and
easier
is always essential. Froth delivers time and time again."
250 AMA Motocross Champion